Why Virji Investments?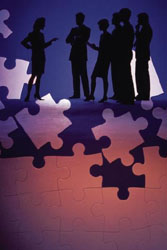 The selection of an investment advisor can be challenging. You need someone to help you achieve your financial goals through different stages of life and a variety of market cycles. There are two important factors to consider when making your choice:
1.) Investment Strategy - You need to understand what the investment philosophy is and how it works. Even though the management of the portfolio is delegated to your advisor, you should make sure you understand it and agree with the approach being utilized.
2.) Fees - As you may have seen on Frontline or the Wall Street Journal, many financial advisors have a vested interest in selling certain mutual funds or financial products. It's important to understand how your advisor is compensated to ensure you are receiving unbiased advice with no conflicts of interest. One way to boost your returns is to simply reduce your expenses!
Virji Investments, Inc. is your local independent TD Ameritrade Advisor, we pride ourselves on demystifying the process of investing. We believe in a long-term value-based approach to accomplishing your financial goals. We spend the necessary time up-front to ensure we understand our clients goals, risk tolerance and preferences so we can recommend the strategy best suited to them.
We have a fiduciary responsibility to look out for our client's best interest. As fee-only advisors, we don't charge commissions or get paid by mutual fund companies. You can rest assured that you'll receive unbiased expertise at Virji Investments.
Call Us Today For A Free No-Obligation Consultation.