Securing The Future You've Earned

At Virji Investments, we strive to provide exceptional investment management services for our clients. Our primary goal is the preservation and growth of our client's portfolios. We will accomplish this through a disciplined approach to long-term investing while providing superior client service.
We are here to help you achieve your financial objectives. Our goal is to construct a customized portfolio that takes into consideration your long-term goals and risk tolerance. Here are some benefits our clients enjoy:
Online access to your account(s) so you always know where you stand
Monthly statements that summarize your positions and account activity
Quarterly performance reports that show your results clearly and concisely
Annual reports detailing your capital gains for tax reporting
Personalized portfolios in a variety of different account types for all your needs
No long-term commitments
Independent Advice
Virji Investments, Inc. was established in 2003. We embrace our role as fiduciary, a responsibility that means we always act with your best interest in mind. As a fiduciary, we are different from traditional firms. Most brokers, bankers and money managers make a commission when they invest your assets. As a fee-only advisor, we have a different approach. Our independence ensures that you receive unbiased expertise with no conflicts of interest.
Investment Strategies
We apply our years of experience and diligent research process to deliver a time-tested strategy to help you achieve your financial goals. We offer a long-term investment perspective that comes from years of managing our clients' assets through a variety of up and down market cycles. Call us for a free consultation.
Personalized Service
We help you to determine the appropriate investment strategy for you by asking questions to determine your financial goals and risk tolerance. Your portfolio is then customized according to your unique requirements.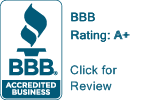 Need help understanding complicated retirement savings guidelines? Here are four ideas to help simplify some savings strategies.

Fundamental factors that can affect the short- and longer-term performance of equity REITs, including taxation of REIT shares.

Understand the rules and deadlines for the estates of recently deceased taxpayers when seeking portability relief.

Some strategies to help fixed-income portfolios weather a period of interest rate uncertainty.